Obama's plan to promote nutritional assistance. What the food stamp program is costing you.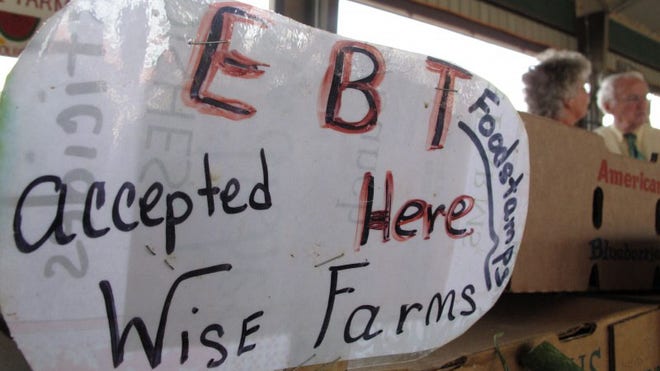 Obama administration held dozens of meetings on food stamps with Mexican officials

The Obama administration met with Mexican officials and held other events to discuss enrollment in food stamps and similar programs roughly 30 times since President Obama took office, Agriculture Secretary Tom Vilsack revealed in a recent letter to Congress.
They were among 151 documented meetings and events held since 2004, when the United States and Mexico first started partnering on food-stamp awareness. That partnership, though, has raised alarm with Sen. Jeff Sessions, R-Ala., who is concerned the collaboration amounts to a vehicle for the USDA to pressure people onto the food-stamp rolls -- in this case, noncitizen immigrants from Mexico.
Vilsack released the information in response to Sessions' request this summer for more details about the U.S.-Mexico Partnership for Nutrition Assistance initiative, which educates Mexican immigrants about food stamps and other assistance.
The initiative is one of several the agency has "to promote awareness of nutrition assistance among those who need benefits and meet all program requirements under current law," Vilsack told Sessions in the 24-page letter, dated Sept. 12.