I'm sorry, but there is no other way to describe it in my opinion. These people are not our friends and we cannot buy their friendship. They are executing our soldiers wholesale and this administration and their minions at the Pentagon are doing NOTHING!
We need to pull all of our troops and replace them with nuclear tipped tomahawk cruise missiles. End of story.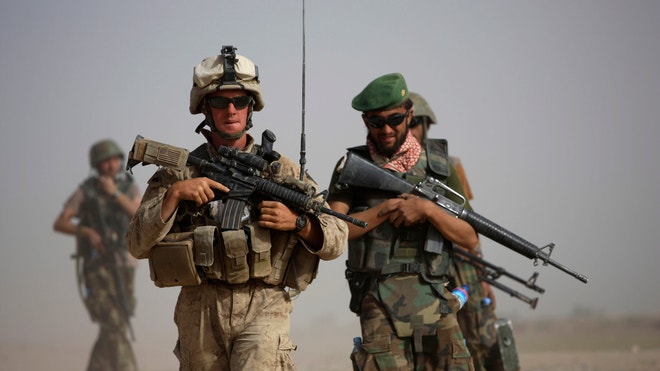 An Afghan soldier turned his gun on American troops at a checkpoint in the country's east, killing two Americans and at least two fellow members of Afghanistan's army in a shooting that marked both the continuance of a disturbing trend of insider attacks and the 2,000th U.S. troop death in the long-running war, officials said Sunday.
The string of insider attacks is one of the greatest threats to NATO's mission in the country, endangering a partnership key to training up Afghan security forces and withdrawing international troops.
Saturday's shooting took place at an Afghan army checkpoint just outside a joint U.S.-Afghan base in Wardak province, said Shahidullah Shahid, a provincial government spokesman.
"Initial reports indicate that a misunderstanding happened between Afghan army soldiers and American soldiers," Shahid said. He said investigators had been sent to the site to try to figure out what happened.
An Afghan official speaking on condition of anonymity said three Afghan soldiers were killed in the clash. It was not clear if the assailant was among the dead.